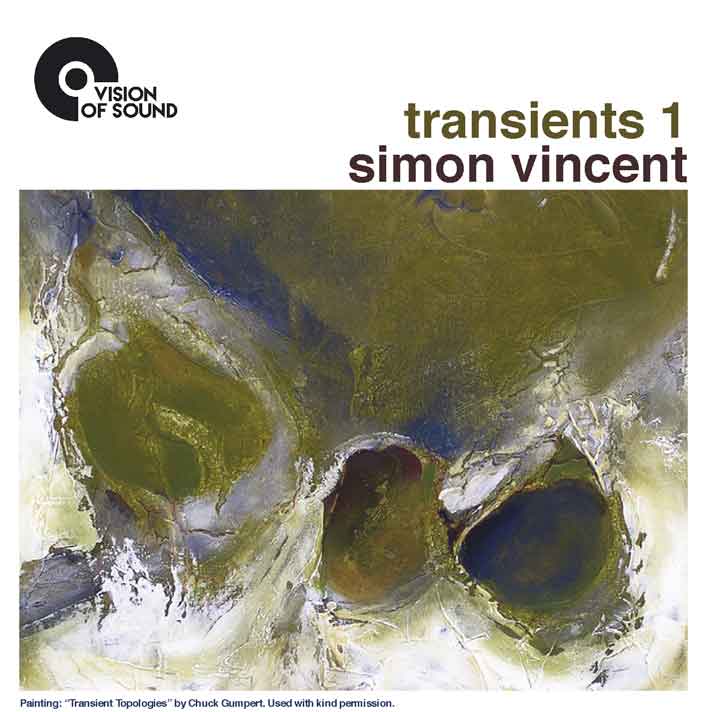 Simon-Mary Vincent
Transients 1
Vision of Sound Records, 2011
Thank you for shopping at Vision Of Sound.
When purchasing, please be sure to include your postal address.
All items are usually posted within 3–5 working days of payment received.
Physical CD and Score prices per item are inclusive of shipping.
Available Formats
M4a digital formats are available via iTunes.
Hi resolution formats are available via 7digital.
If you prefer, you can also purchase all releases via Bandcamp.
Sheet Music PDFs are available via Bandcamp.